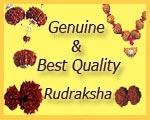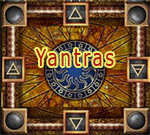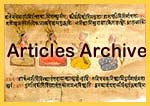 How does Vastu work ?
Is your name spelling lucky ?
Is your child's name lucky ?
Is your firm's name lucky ?
Can Numerology affect your saving ?
Lucky & unlucky names
Lucky & unlucky numbers
What are your lucky numbers ?
Special power of vowels
Your date of birth and health
What are Master Numbers ?
What are Karmic Numbers ?
Which day were you born ?
Good & Bad Omens
How
loving a husband/wife you are ?
About Us
/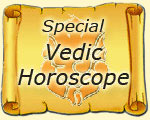 Padwa - Govardhan Pooja - Bhaiduj
(Diwali is on October 30, 2016)
| When is Diwali in 2016 | Diwali Legend |Diwali - Five days Celebration | Diwali Significance |
| Dhanteras | Chhoti Diwali | Diwali Pooja | Govardhan Pooja | Bhaiduj | Laxmi Pooja | Ganesh Pooja |
| Diwali in Sikhism | Diwali in Jainism | Special Significance of Diwali |Diwali Pooja Process |

New Products ! Rarest Pooja Products arrived :

Black Kaudi or Kaalili Kowdi or Black Cowrie shell is of great significance in the worship of Goddess Maha Kaali ji and Lord Bhairav ji.

It protect from negative energies of black magic and relieves the native from the clutches of tantra.In Astrology, Black Kaudi is used to balance the planetary effect of Saturn and the malefic effects of Ketu and Rahu.It ensures protection from spirits and blck magic.

Yellow Kaudi or Peeli Kowdi or Yellow Cowrie shell is of great significance in the worship of Goddess Mahalaxmi and Lord Vishnu.

Yellow Kaudi is used to balance the planetary effect of Jupiter and the malefic effects of Ketu and Rahu. When kept on Dhanteras and Akshay Triteeya, Yellow Kaudi ensures a smooth flow of money.

Padwa
The day following the Amavasya is "Kartik Shuddh Padwa" and it is only on this day that the King Bali would come out of Pathal Loka and rule Bhulok as per the boon given by Lord Vishnu. Hence, it is also known as "Bali Padyami". This day also marks the coronation of King Vikramaditya and Vikaram-Samvat was started from this Padwa day.

Gudi Padwa is symbolic of love and devotion between the wife and husband. On this day newly-married daughters with their husbands are invited for special meals and given presents. In olden days brothers went to fetch their sisters from their in-laws home for this important day.


Govardhan Puja
Govardhan-Puja is also performed in the North on this day. Govardhan is a small hillock in Braj, near Mathura and on this day of Diwali people of Punjab, Haryana, Uttar Pradesh and Bihar build cowdung, hillocks, decorate them with flowers and then worship them. This festival is in commemoration of the lifting of Mount Govardhan by Krishna. As per Vishnu-Puran the people of Gokul used to celebrate a festival in honor of Lord Indra and worshiped him after the end of every monsoon season but one particular year the young Krishna stopped them from offering prayers to Lord Indra who in terrific anger sent a deluge to submerge Gokul.

People were afraid that the downpour was a result of their neglect of Indra. But Krishna assured them that no harm would befall them. He lifted Mount Govardhan with his little finger and sheltered men and beasts from the rain. This gave him the epithet Govardhandhari. After this, Indra accepted the supremacy of Krishna.

This day is also observed as Annakoot meaning mountain of food. Pious people keep awake the whole night and cook fifty-six or 108 different types of food for the bhog (the offering of food) to Krishna. In temples specially in Mathura and Nathadwara, the deities are given milkbath, dressed in shining attires with ornaments of dazzling diamonds, pearls, rubies and other precious stones. After the prayers and traditional worship innumerable varieties of delicious sweets are ceremoniously raised in the form of a mountain before the deities as "Bhog" and then the devotees approach the Mountain of Food and take Prasad from it.

Bhaiduj
Bhayiduj (also Bhayyaduj, Bhaubeej or Bhayitika) — on this day, brothers and sisters meet to express their love and affection for each other (Gujarati: Bhai Bij, Bengali: Bhai Phota). Most Indian festivals bring together families, Bhaiduj brings together married sisters and brothers, and is a significant festive day for them. This festival is ancient, and pre-dates 'Raksha Bandhan' another brother-sister festival being celebrated today.