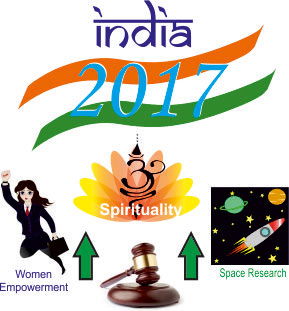 Year 2017 is governed by Number 10. Number 10 is ruled by the mighty Sun. Not only is Sun the mightiest among the nine planets but in Numerology too, we give it a lot of Significance. Among the nine single-digit numbers, the 1 takes a special place. From a spiritual perspective, it is the number of creation, the primal force from which all other numbers spring forth. Zero along with Number One signifies the supreme almighty.
Political instability will develop in many states of the country. USD is likely to cause serious problems . Foreign Reserves will undergo steep decline. Space Research and Technologies will reach new heights of glory.
Free Numerology Predictions Free Vedic Astrology Predictions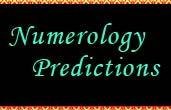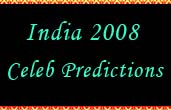 100 % Accurate Celebrity Predictions 2007 : Reviewed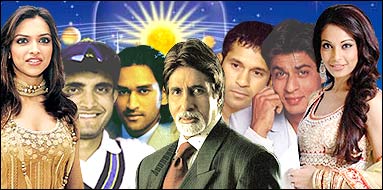 Accurate Predictions given by us are now a tradition that is repeated year after year. Once again our Predictions about Indian Celebrities were 100% accurate. Following were the predictions that came true in 2007 :

What do numbers foretell for Abhi-Aish?
Aishwarya & Abhishek - the hottest celebrity couple of Bollywood - got happily married on April 20, 2007. This date was governed by number 6, which is ruled by Venus – the Goddess of Love. The marriage was solemnized in Rohini nakshatra, which is one of the most auspicious nakshatras for marriage. No doubt, it was one of the most auspicious dates of the season. We had predicted this marriage on the Sify website in 2006. In 2005, when Aishwarya visited Kanpur, The Times of India contacted me for predictions. At that time itself I had predicted that she will be married in 2007 and that wedding bells will start ringing after September 2006.
Aishwarya Rai is governed by number 1, as per her date of birth. Number 1 is ruled by the mighty Sun. In her numeroscope, number 1 and 2 are the numbers that are affecting her married life. In 2006, she was under the annual autonomous ruling of number 1, which was the best period for marriage-related decisions and discussions. In 2007, she was under the annual ruling of number 2. Number 2 ruling is ideal for marriage and signifies a happy married life.
Abhishek Bachchan is governed by number 5 as per his date of birth. In my New Year Predictions 2007, I had predicted that he will emerge as one of the most admirable actors of all time. His movie "Guru" brought him great success and brought him to the forefront as he deserved.
As per numerology, their compatibility quotient is 7.9 out of 10, which is beyond doubt, a very good compatibility. Some problems related to progeny are visible in Abhi-Aish's horoscope which might be slightly worrying the Bachchan family, but overall it is going to have full conjugal bliss. Hence I can predict with full confidence that the couple will have a very happy married life.

Aamir Khan: We had predicted that Aamir Khan will have legal issues surrounding him, which came true.

Saurav Ganguly: We had predicted that Saurav would continue in the team and that his presence will contribute a few runs but his contribution is not likely to be significant. Saurav did continue in the team and is contributing to the Indian team as well.
Manmohan Singh: We had predicted that he will have a lot of turmoil in January, June and October. These were the months when the Left parties created unrest for him.

Rahul Gandhi: We had predicted that in 2007 he will play a significant role in the party and will occupy a post of authority. He was appointed as general secretary of the Congress party.
Sania Mirza: We had predicted that she must take care of her health in 2007 and that the year will have a mixed benefit for her. We had also predicted that her international ranking will have an improvement but there is nothing very significant for her this year. We had predicted that she will be slow and steady in 2007 as well. This also turned out to be true.