Signature Analysis

Handwriting Analysis

Signature Correction

Life Predictions





Free Vaastu Tips | Special Vastu Remedies | Vastu Yantra
Vaastu Dosh Niwaran Yantra - Vastu Yantra
Yantra to remove ill effects of Vaastu from residence/place of work.
This is a very useful and beneficial Yantra. It combats all the bad influences & ill-effects of Vaastu faults existing in one's home or office. Mostly, there are certain inherent faults about direction, location, situation of a building, situation of rooms etc, which may not be easily curable or rectifiable. The Vaastu Yantra not only helps to cure all inherent Vaastu faults and remove their ill-effects, but also generates the positive & benefic effects of Vaastu. This Yantra should be either be buried under the ground before or after construction, with due rituals, or installed at the 'Pooja' room, and worshipped.

Astrojyotishi provide energised Yantras that are purified personally by us, by reciting the Vedic mantras along with the Homa done.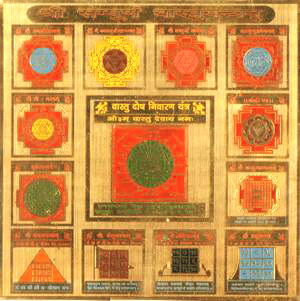 Our Special Vaastu Services

(Our Speciality : We suggest Vaastu remedies which can be implemented without demolition)

Map Analysis

Vastu Visit - Residential
Vastu Visit - Commercial
Send us your Map for a detailed Vaastu analysis of your residential as well as commercisl property and get best remedial measures for the same.
Get a personalized Vaastu analysis of your residential property done by us. These service Charges are for India, For International visit please contact via email.
Get a personalized Vastu analysis of your commercial property done by us. These service Charges are for India, For International visit please contact via email.
Online Delivery via Email
Personal Visit
Personal Visit

INR. 5,100/-

INR. 41,000/-
INR. 51,000/-
Useful Vaastu Tips

| | |
| --- | --- |
| 1. | Allow a bright light on the main door. |
| 2. | Avoid keeping any water feature or plants in the bed room. |
| 3. | Brighten the corners. |
| 4. | Place a picture of bright sunrise on southern wall in living room. |
| 5. | Never put mirror in kitchen. |
| 6. | Do not keep prickly cactus, plants in the house. |
| 7. | Place an aquarium in the south-east corner in living room. |
| 8. | In the office, sit facing the door. |
| 9. | Hang a picture of mountains behind you in the office. |
| 10. | In a place of worship in the house it is necessary to have open atmosphere. Use marble in the worship room. Take care that there is enough light and air. Latrine should not be near worship room. Keep cleanliness and always light incense sticks. |

Vaastu Tips for Factory

Tips for Factory

1. The shape of the land, roads, uninterrupted availability of water and electric power etc. should be kept in mind.

2. According to `Vaastu Shastra` the main gate of factory should be kept in the East, North or North-East of the plot. All other doors can be kept in North-East, East, North or North-West.

3. The guardroom of the factory should be in North-West of the Northern gate and to the South-East of Eastern gate.

4. There must be open space in the North- East. The land of the factory should be elevated in South-West.

5. The store of the factory should be in the South-West.

6. The North-West corner should be used for car-parking.

7. The administrative block should either be in the North or in the East.





Vaastu Tips for office

1. Tips for office1. Money and valuables should be kept in an Almirah or safe facing north.

2. If north is blocked it can be cured with the help of regulators.

3. A boring or tube well in south is very harmful for finance.

4. A pit or under ground tank in south is also very harmful for finance.

5. Certain pictures of god goddess and proper placement of mirrors brings financial gains in the house.

6. Water flowing from north to east is very good.

7. A water fountain in the north east part of the house or factory is very good.

8. An aquarium with 9 gold fish and one black fish, in the north east corner/portion of the house or factory is very good.





Vaastu Tips for Home / Flat

Tips for Home The architecture of our homes can damage our health, the air we breathe and the water we drink, without our even being aware of it. We all care about our homes and spend time, effort and money, trying to make them more comfortable. Similarly, at the places where we work, environmental stresses contribute to overall load, preventing us to reach our full potential. Resisting these external forces becomes more important for growth and development.

NorthWest - The room in this direction is suitable for guests and girls.

South-West - The Chief of the house should have his room in this direction.

North-East - No bedroom should be situated in this direction. In such situation there is a possibility of increase number of girls in the family.

South-East - No bedroom should be located in this direction. The children do not take interest in studies. There is no sound sleep. People have much anger. Decisions are generally taken hurriedly.

Your Prayer Room - Room for prayer and meditation is recommended to be in the north-east corner of the house. Deity or image of god should not face the south direction. Ideal positions are such that you face east or west while praying.
.
Bathroom - Bathroom should constructed in the West and South directions and the flow of its drains should be towards North-East.

Toilet - Toilet should be constructed mainly towards South or West. Never build toilets in the direction of eastern corner ant the face should be towards south or West while discharging stool.

Bed Room - According to Vaastu, the master bedrooms should be in the South-West corner of the house. If the house has more than one floor then, then it should be on the top most floor.The ceiling should be in level, this makes the energy of the room uniform, which in turn gives one a steady state of mind. Children s room should be in the north west or west side. To have a better concentration they should have a separate study close to their bedrooms.

Children`s Room - The children`s room, should be constructed in the North-West corner.
Drawing Room - It should be in North-West, South or west direction. The furniture should be kept in South and West directions. Open space should be maximum in North and East directions.

Dining Room - The dining room should be constructed in South-East. The dining room and kitchen should be on the same floor and it should be adjacent to the kitchen from the left. The entrance to the dining room and the main door should not be facing each other. The dining table should be square of rectangular in shape and should not be attached or folding against the wall.

General Room -Though, it is sparingly used; yet it should be constructed in the North-West.

Guest Room - It should be in North-West corner.

Kitchen -The kitchen must be situated in fire angle, i.e. in South-East. The face of the cook should be towards the East. The water tap in kitchen should be in the North-East direction. It is better if the stone on which food is cooked, is of red colour.

Study Room - The North-East,North-West,North,West,East corners are best for a study room. If the study room and place of worship room are adjacent then it is considered most beneficial. These directions attract the positive effects of Mercury increasing brain power, Jupiter increasing wisdom, Sun increasing ambition and Venus helps in bringing about creativity in new thoughts and ideas.

Store Room- If essential then the store room should be constructed in the southern part of the building, other wise grain and other provisions can be stored in the kitchen or in other rooms and cupboards. Things should not be stored in diwans and box beds because it effects the magnetic environment of the self and the room causing sleeping disorders.

Height of Rooms - According to Vaastu shastra, the rooms in the northern part of the house should be larger than the rooms in the southern side by 6-9 inches, and lower by 1-3 inches. Height of rooms should ideally be, 12- 14 feet. Doors/Windows As far as doors are concerned, the main door should be larger than the inner doors and all doors should open towards the walls. All windows should be at least 3 feet 6 above ground level, and should be at the same level from the top. Window openings should be on the northern and eastern sides of the buildings

Waste Storage- Daily wastes from the kitchen should be kept covered in the south- west corner of the kitchen.

Water-Tank- It is best to keep it in the North-West, but could be kept in West also.

Doors - The doors should be in the North and East. When someone enters, the waves emerging from the doors affect his / her mind because the magnetic waves always flow around us.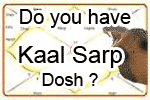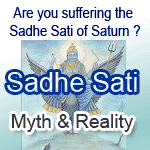 Ask a Vastu Query

Ask 3 Questions

Vastu for Home / Office

Corporate Vastu

Vastu Map Analysis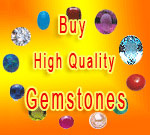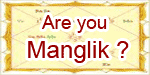 Ask a Question

Ask 3 Questions


Free Vaastu Tips

Free Weekly Horoscope

Free Monthly Horoscope

Free Sex Signs

Free Sun-sign Compatibility

Free Lal Kitab Tips

Free Dream Analysis


Is your name lucky ?

Is your firm's name lucky ?

Is your child's name lucky ?

Are you made for each other ?

Is 8 & 13 unlucky ?

No numbers are unlucky

Can Numerology affect your saving ?

Lovers Numerology

What is your Kissing style ?

Mahashivratri Legend

Eid Mubarak

Kundali - milan

Good & Bad Omens

Which Day were you Born ?

What are Karmic Numbers ?

What are Master Numbers ?

Special power of vowels

Your date of birth and health

Friday the 13th is back !

How loving of a husband/wife you are ?

Why did 'Zindaggi Rocks' not really rock ?