Articles Archives | Write-ups Archives | Astrology & Numerology Articles |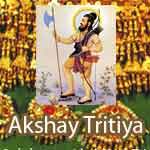 One of the Most Auspicious day of the Year. It is said that knowledge gained or charity done on this day is very fruitful. It is considered to be very lucky day to start new business or venture. Many people buy gold or property on this day.

India, Bharat, Hind or Hindustan ?
Which is the Luckiest name for our nation? Why do we Indians lag behind, even though we have all the resources? Why are we not the leaders in the world? Why have we not been able to properly exploit our resources? And why has the golden bird lost its pristine glory ?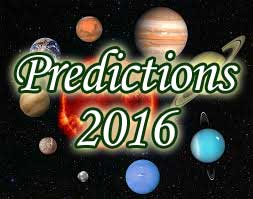 How is the new year 2016 going to be ? Numerology unveils your destiny based on the date of birth.
Your birth number foretells the secrets related to career, finance, marriage and the aspects of life. With the remedial measures prescribed the adverse effect of the planets may be nullified.
Saturn Enters Sagittarius on 2nd Nov 2014 ! Good or Bad ? : Saturn Predictions
As Saturn enters Scorpio after stepping down from its sign of exaltation 2nd November 2014, let us see how it will impact the masses in general.
Sagittarians will have the first phase of Sadhe Sati and sadhe Sati concludes for Virgo. People with Natal Moon in Leo will have Laghu Kalyani Dhaiyya. People with Natal Moon in Aries will have Ashtam Shani. Saturn Transit brings with itself havoc, a fear as if doom is knocking the door. Why is Saturn associated with so much of fear? Why are people afraid of Sadhe Sati ? Is Sadhe Sati really so dangerous?
Hal Chhath - Hal Shashthi - Balram Jayanti - Lalhi Shath

Hal Chhath is celebrated as the birthday of Lord Balram - the elder brother of Lord Krishna. The day is also known as Shasti or Lalhi Shast. Shovel and pestle (Hal) were the main weapons of Balram. As a result, he is also referred to as Haldhar on many occassions. Hal Chhath is primarily celebrated by the married women. Women observed a fast on that day for obtaining a male child or for good health of their children.

Triple Eclipse in June -July 2011 -Total lunar Eclipse 16th June 2011
The months of June - July 2011 will witness a rare Astrological phenomenon of the 21st century. Triple eclipses will occur in a single month. The coming Lunar Solar Eclipses on 1st July 2011 forms a set of Triple Eclipse. The Lunar Eclipse of (Chandra Grahan) June 16, 2011 was followed by a solar eclipse (Surya Grahan) on June 1, 2011.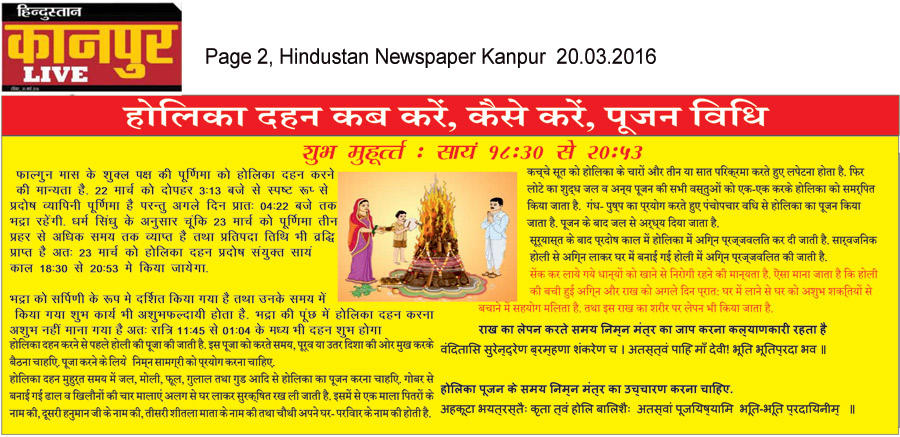 Shani Amawasya - 30th July 2011 : Muhurta for Pitra Dosh & Shani Puja
Worshipping Lord Shani and offering him naivedya on Shani Amawasya can reduce the evil effects of Saturn on their lives. Shani amawasya is also known as Shani Amavas.

The full moon day in the Hindu month of Ashad is celebrated as the auspicious day of Guru Purnima. The day is celebrated by worshipping Guru, the spiritual master, who teaches us the righteous path to divinity. Poojas are performed in prostration to him. Guru Purnima is one of the few most auspicious days in ayear when the poojan and remedies to make jupiter.


Supermoon on 19th March, 2011 | Beware of Disasters !
Supermoon on 19th March indicates catastrophic storms, earthquakes, hyper seismic & volcanic activity, and other natural disasters are likely to occur.


Jupiter Transit : Effect of Jupiter Transit
The placement of Jupiter in a birth chart largely decides how easily one will get out of difficult situations in our life. Jupitered entered Leo in July 2015.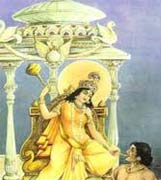 Baglamukhi Jayanti - 11th May 201 - Protection from Enemies
Goddess Bagalamukhi is one of the ten mahavidyas (great wisdom goddesses) in Hinduism. Bagalamukhi Devi smashes the devotee's enemies. She is also worshipped as Goddess Pitambara as she is believed to be adorned in yellow dress, flowers and gold ornaments. She protects the devotees from enemies and evils.


Nag Panchami - Kaal Sarp Dosh Puja
The fifth day of the shukla paksha of the Saavan month is celebrated as Naag Panchami. This day snakes are worshipped in the form of god. Devotees offer food / milk to the snakes. This day is of special significance for getting rid of the dreaded "Kaal Sarp Dosh" in the birth chart of a native.


Karva Chauth is of particular importance to Hindu women as they believe it ensures the well-being, prosperity and longevity of their husbands. Know the legend, rituals and the muhurta for Karwa Chowth.




Venus meets Moon & Saturn - Good for Ladies !
On 18 June 2007 people witnessed the closeness of Venus, Moon & Saturn. Let us see what is the significance of the meeting of these three planets in Numerology & Western Astrology?

Why did "Zindaggi Rocks" NOT really rock ?
" Zindaggi Rocks is ruled by number 6 and 8 as per Numerology. Number 6 is ruled by Venus and symbolises the celluloid world and entertainment industry and number 8 is ruled by Saturn and symbolises the material aspect of life.

Anurradha Prasad, the Producer is governed by number 1 and B.A.G. Films is ruled by number 7. As a result, the name Zindaggi Rocks is NOT Compatible with the destiny numbers of its producer and its production firm.


Aishwarya & Abhishek : made for each other ?
Are Aishwarya & Abhishek compatible? What numbers predict about their mariage ? When will they be married ?


Positive effects of Solar Eclipse
Solar Eclipse can have positive effects too. What is Solar eclipse ? What is its effect on the 12 sun-signs? Two Eclipses a month in August 2008 !