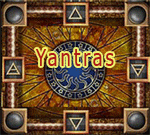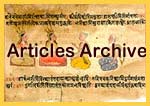 How does Vastu work ?
Is your name spelling lucky ?
Is your child's name lucky ?
Is your firm's name lucky ?
Can Numerology affect your saving ?
Lucky & unlucky names
Lucky & unlucky numbers
What are your lucky numbers ?
Special power of vowels
Your date of birth and health
What are Master Numbers ?
What are Karmic Numbers ?
Which day were you born ?
Good & Bad Omens
How
loving a husband/wife you are ?
About Us
/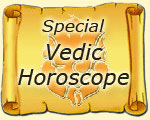 Principles of Vaastu | Five Elements in Vastu | How does Vastu work ?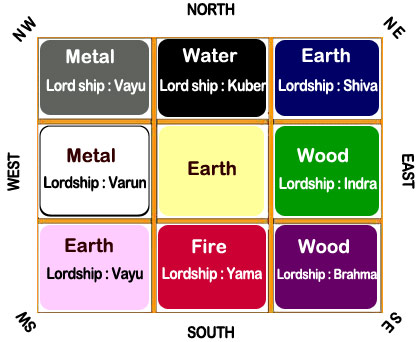 In Hindu religion, it is believed that all living or non-living things are made up of five basic elements or Panch Maha Bhoot. These are Prithvi (earth), Jal (water), Agni (fire), Vayu (air) and Aakash (space).
When these five elements are in harmony in our body or the environment around us, we are healthy and active and when their equilibrium is disturbed one is devitalized & unhealthy.
With the aid of Vastu we are able to maintain the equilibrium of these five elements and fully utilize them to energize mental and physical energies of inhabitants to the maximum extent.
In other words Vaastu tells us how to make use of these five elements for the maximum convenience, comfort and security keeping them in perfect harmony in our home or place of work so that we enjoy good health, wealth, prosperity and growth.
In Vastu Shastra, we do the analysis of eight directions. They are East, South-East (SE), South, South-West (SW), West, North-West (NW), North and North-East (NE). Each direction is governed by a specific planet and is under the lordship of a certain god.
Five Elements in Vastu :
EARTH : This is the first element in Vastu. Prithvi means the piece of land on which the structure of our residence or place of work is built or is to be built. It is the most important element in Vastu Shastra. The points, which are observed while selecting a piece of land are as follows :
First of all, we need to see the facing direction of the land.

Secondly,

its geographical location is to be seen i.e. its relative location within a city or town.

Atmospheric condition of the land.

Quality of land.

Inclination or slope of the land.

Auspicious and inauspiciousness of the land.

P

resence of any inauspicious material or Shalya Dosha in the land.

S

hape of the land.

Length and breadth ratio.

Other nearby structures like road, temple, trees, electricity poles etc.

Level of Seismic activity
WATER: The second element in Vastu is Jal or Water. Human inhabitation and development has always been near the water bodies like river, lake, pond well etc. In today's times the availability and the source of water like well, hand pump, bore well, piped water supply, direction of the water storage, direction of the flow of used water like sewage are some of the main points which are taken care of in Vastu analysis. As per the government provisions, rainwater harvesting is mandatory. In Vastu, it is also important to see where the water may be collected.
AGNI : Fire or Agni is the third element in Vastu. Agni is the energy we see in the form of light and heat. The sole source of maximum fire energy is the Sun and role of proper Sunlight has been well established by the modern sciences as well as in ancient sciences like Vastu Shastra. Sunlight has three kinds of rays - these are the ultra violet, white light and infrared rays. White light consists of seven colours.These are V.I.B.G.Y.O.R or Violet, Indigo, Blue, Green, Yellow, Orange, and Red. The rays shorter in wavelength than red light are called infra red rays and longer wavelength than violet rays are called ultra violet rays. Ultra violet rays kills harmful germs and are abundant in the morning light. Infra red rays are harmful and are abundant when the Sun is setting. Main door of the house, ventilation, windows, veranda are planned accordingly to maintain proper flow of the Sun light energy.
AIR : Air or Vaayu is the fourth element in Vastu. Fresh air is a pre-requisite for a healthy life. Proper circulation of air and its freshness has to be maintained. In order to have proper ventilation, relative humidity, open space, veranda, height, size and position of ventilators, windows and doors, and height of the roof is decided .
SPACE : Space is the fifth element in Vastu. Internal space of a building should be utilized in such a manner that it should not obstruct the ventilation and entry of Sun light. Therefore the height of the ground floor, planning upper stories, multiplex, cupboards, other internal fixtures, placement of furniture, bed etc. are decided as per the Vastu rules and adjusted accordingly.
Vastu Principles for the Eight Directions :
Vastu Shastra provides detailed guidelines for the different areas of the house or the premise. Here we are giving a brief description of the arrangements that are advisable in the eight basic directions :
North East or Ishaan Kon (Water) : Pooja room, water storage tank, boring, lawn, portico, Drawing room, water supply connection.
East : Main gate, living room, bathroom, kitchen, guestroom, open space, balcony, Tulsi plant.
SE or Agni Kon (Fire)– office, fire, toilet, plants, basement, stairs, generator / inverter storeroom, clothes.
South – bedroom, room to store heavy articles like machines etc., overhead water tank, big trees, godown, toilet, paying guest / tenant.
SW or Nairitya Kon (Earth) - Arms and ammunition, room to store raw materials, sleeping room, room for father or elder brother, stairs, overhead water storage tank, trees.
West – dinning room, septic tank, stairs, water storage tank on the ground, toilet cum bath, drawing room, living room.
NW or Vaayavya Kon ( Air ) – cattle and animals, grains storage, kitchen, living room, stairs, medium sized trees.
North - treasury, finished material store, reception room, children's room, recreation and entertainment room, gas plant or connection, swimming pool.
Vastu Consultation Services

We specialize in Vaastu remedies which can be implemented without demolition or destruction.

Vastu : Map Analysis

Vaastu Visit - Residential
Vastu Visit - Commercial
Send us your Map for a detailed Vaastu analysis of residential or commercial property and know best remedial measures and suggestions via Email.
Get a personalized Vaastu analysis of your residential property done by us. For International visit please contact via email.
Get a personalized Vastu analysis of your commercial property done by us. For International visit please contact via email.
Online Delivery via Email
Personal Visit (All over India)
Personal Visit (All over India)

INR. 2,100/-

INR. 41,000/-
INR. 51,000/-