Are marriages really made in heaven ?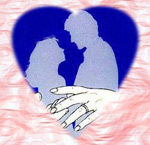 The time, date, venue and the pairs of each and every marriage is certain. Marriages are made in heaven, often this has been written and spoken. But how many people really understand what it means ?
It means that the pairs are already prepared for each one of us. But it does not mean that if one is destined to have a pair with less compatibility then one is bound to suffer
throughout oneís life.
The quote is misinterpreted to mean that one who is destined to have a tensed married life will have it and none can change it. It is not the married life is pre-allotted, but only the marriage pairs are pre-determined. In Numerology, we have a solution to this problem also.
Thousands of people ask me :
Can Numerology do anything to develop compatibility between two persons?
My answer is : Yes, with a minor numerological correction in the names ,we can develop a better compatibility force between two people.
Actually people are not fully aware of the impact that numerology can have in oneís life. Numerology has been believed to concentrate only with lucky, unlucky numbers, lucky days, lucky colours and gemstones. Numerology can be used to get a solution of each and every problem of life.
Our names are like Mantra, any change made in the same can bring miraculous results. When a girl is married, she has to change her surname and add her husbandís surname. I have seen many changes in the lives of girls after their surnames were changed. Suppose a girl is Saxena before her marriage and becomes Srivastava after the marriage, as a result a tremendous change comes in her numerological vibration. This in turn brings changes in her nature, living style and also her viewpoint.
To get your personalised "Marriage Report"