Signature Analysis

Handwriting Analysis

Signature Correction

Life Predictions





> Gemstones > Emerald Panna >>
Astrological Properties of Panna - Emerald :

Governing Planet
Mercury
Sanskrit Names of Emerald
Buddha-Ratna
Ruling Day
Wednesday
Governing Number
5
Governing Sign
Gemini, Virgo
Mercury - Budh Mantra
"Aum Bum Budhaaye namah" to be enchanted 108 times at the time of wearing a Emerald - Panna.
Signs of well-placed Mercury in the Chart
A strong Mercury gives good intelligence and myriad of abilities under the categories mentioned above. Successful communicators of all types have a well-placed Mercury in their horoscopes, whether they be artists, business people, in the entertainment business, or involved with the media.
Signs of an afflicted Mercury in the Chart
A weak Mercury may make subjects restless, fearless, fearful or neurotic. It may cause lack of intelligence or communicative skills, or a poor memory. Feelings of insecurity and lack of self control, leading to addictions and artificial dependencies, are also manifest from a poor placement of this planet.

It results in the weakness of the nervous system, anxiety, neural indigestion, or insomnia. It may cause bowel and elimination problems such as diarrhea or constipation, difficulty in digesting food, kidney disease, or respiratory problems.

Malefic disposed, it causes sufferers mental or physical pain, or undue anxiety. This may vary from being too fearful and nervous to having serious psychosis and lunacy.

Areas of Occurrence of Emerald

Emeralds are found in mines of Columbia, Brazil, Central India, South Africa, and Russia.

Healing or Curative powers of Panna - Emerald:

Emerald are used for curing nervousness, heart troubles, blood pressure, ulcer, cancer, headaches, neuralgia, diarrhoea, asthma, gastritis and stammering. Emerald saves a person from troubles, increases power of faculty, gives mental peace, pacifies the anger and increases eye sight. It keeps the body healthy and mind happy. It is uses to counter the ill effects of mercury.

Emeralds protect against black magic and preserve chastity.
Buy Genuine & High Quality 'Emerald - Panna' at affordable Prices

Basic Quality

@ INR.7,000 per Carats

Regular Quality

@ INR.10,000 per Carats

Superfine Quality

@ INR.15,000 per Carats

Premium Quality

@ INR.20,000 per Carats

Supreme Quality

@ INR.25,000 per Carats

We specialize in making Designer Rings & Pendants for the Gemstones. To select & order the ring / pendant design please open : Rings & Pendant Gallery
Powers and Effects of Panna - Emerald in Vedic Astrology :
Emerald is considered goddess among stones. It releases cold green rays. The colour of the earth element is green. Hence green is a positive force. Emerald represents regeneration and life. It soothes and provides peace and harmony.
Emerald harmonizes and strengthens the positive influences of Budha or mercury. These influences include intelligence, education, speech, teaching, learning, communication, confidence, writing, drawing, trade, humor, wit, discrimination, diplomacy, intellect and commerce.
Emerald helps to lift depression and insomnia and promotes knowledge of the heart resulting in peaceful dreams. Helps to ease labor and delivery. Budha or Mercury is the "prince" in Jyotish and is influenced by Surya and Chandra. Budha or Mercury in the human physiology is associated with the sub-thalamic nucleus which resides in the brain and receives input from various parts of the brain which directly influences its activity. Similar to the placement of Budha or Mercury which revolves around Surya (Sun) and is directly influenced by that relationship, the sub-thalamic nucleus' activity is influenced by the input it receives and modulates its output accordingly
Important Notice :

All the Gemstones sold by Astrojyotishi.com are Certified for Quality by ISO 9001:2008 Gem Laboratory.

All the gemstones

are tested by experts to assure best quality, free from flaws or defects of any kind.

We give 100% International Guarantee of the quality of our Gemstones.

We personally purify the Gemstones by performing yajya with vedic mantras.

Natural Emerald Gemstone | Panna Gemstone | Astrological Gemstone | Gemstone for Mercury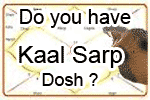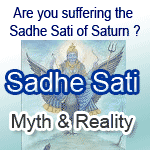 Ask a Vastu Query

Ask 3 Questions

Vastu for Home / Office

Corporate Vastu

Vastu Map Analysis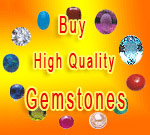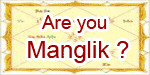 Ask a Question

Ask 3 Questions


Free Vaastu Tips

Free Weekly Horoscope

Free Monthly Horoscope

Free Sex Signs

Free Sun-sign Compatibility

Free Lal Kitab Tips

Free Dream Analysis


Is your name lucky ?

Is your firm's name lucky ?

Is your child's name lucky ?

Are you made for each other ?

Is 8 & 13 unlucky ?

No numbers are unlucky

Can Numerology affect your saving ?

Lovers Numerology

What is your Kissing style ?

Mahashivratri Legend

Eid Mubarak

Kundali - milan

Good & Bad Omens

Which Day were you Born ?

What are Karmic Numbers ?

What are Master Numbers ?

Special power of vowels

Your date of birth and health

Friday the 13th is back !

How loving of a husband/wife you are ?

Why did 'Zindaggi Rocks' not really rock ?