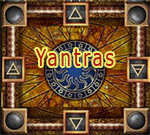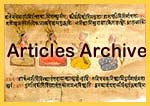 How does Vastu work ?
Is your name spelling lucky ?
Is your child's name lucky ?
Is your firm's name lucky ?
Can Numerology affect your saving ?
Lucky & unlucky names
Lucky & unlucky numbers
What are your lucky numbers ?
Special power of vowels
Your date of birth and health
What are Master Numbers ?
What are Karmic Numbers ?
Which day were you born ?
Good & Bad Omens
How
loving a husband/wife you are ?
About Us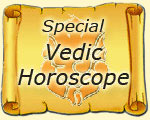 > Gemstones > Cats Eye >>
Astrological Properties of Cats Eye - Lehsuniya :

| | |
| --- | --- |
| Governing Planet | Ketu |
| Sanskrit Names of Emerald | Shukra-ratna, Vajra, Lightning bolt, Hiraka, Bhargava-priya, Beloved of Venus. |
| Ruling Day | Saturday |
| Governing Number | 6 |
| Governing Sign | Taurus, Libra |
| Ketu Mantra | "Aum Ken Ketave namah" to be enchanted 108 times at the time of wearing a Cats Eye - Lehsuniya. |
| Signs of well-placed Ketu in the Chart | Happiness, Good children and grandchildren, Wealth, name, fame, success and honor, wisdom, and longevity. |
| Signs of an afflicted Ketu in the Chart | Native will not be a moderate but an extremist. Over generous, extravagant, lavish. Over optimism, false hopes, carelessness, debts, disputes, failure in speculation, gambling, pressure from creditors, worry through children, childlessness. Vanity, default, infamy, gluttony and unusual growth. |
| Areas of Occurrence of Cats Eye - Lehsuniya | Sri Lanka, Tanzania, Brazil, China, Russia |

Healing or Curative powers of Cats Eye - Lehsuniya :

Cat's eye has concentrated infrared cosmic rays which are hot, it is used it cure chronic and terminating diseases. It cures cancer, skin diseases, smallpox, diabetes, breathlessness, diarrhoea and eye afflictions.

We specialize in making Designer Rings & Pendants for the Gemstones. To select & order the ring / pendant design please open : Rings & Pendant Gallery
Powers and Effects of Cats Eye - Lehsuniya in Vedic Astrology :
Cat's Eye is the most valuable type of corundum (Aluminium oxide). It is a stone of Pinkish Red color and generally occurs in a crystal of six sided prism. Cat's Eye is known for its hardness. If it is rubbed on a stone, the stone may show signs of friction but the Cat's Eye will not lose weight.

Important Notice :

All the Gemstones sold by Astrojyotishi.com are Certified for Quality by ISO 9001:2008 Gem Laboratory.

All the gemstones

are tested by experts to assure best quality, free from flaws or defects of any kind.

We give 100% International Guarantee of the quality of our Gemstones.

We personally purify the Gemstones by performing yajya with vedic mantras.

Natural Cats Eye Gemstone | Lehsuniya Gemstone | Astrological Gemstone | Gemstone for Ketu
|| Astrojyotishi Shoppe ||