Signature Analysis

Handwriting Analysis

Signature Correction

Life Predictions






(21 June to 23 July)
You are full of contradictions and restless by nature. You are deeply interested in family matters. You have a penchant for travelling and changes. Your life will have unusual ups and downs. You are anxious in money matters and may speculate to make quick money. Generally you will succeed in speculation. You are a hard worker.

You will experience unexpected changes in life. You have a good imagination and hence will excel in composing, writing, and music. By nature you are a loving person. You dislike being dictated to and are loyal to those who recognize you. If the people around you fail to understand you, you become melancholy as you need encouragement and appreciation.

You should marry after careful considerations. You will advance and then retreat in work and ideas just like a crab. You may surpise everybody by changing your line at a very critical point of your career.

You may reach a very high position in public life but your marital happiness will not match your public life. You are a cold person with an excellent memory and a reservoir of knowledge.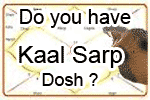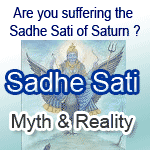 Ask a Vastu Query

Ask 3 Questions

Vastu for Home / Office

Corporate Vastu

Vastu Map Analysis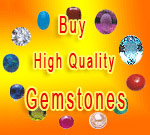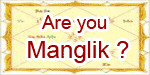 Ask a Question

Ask 3 Questions


Free Vaastu Tips

Free Weekly Horoscope

Free Monthly Horoscope

Free Sex Signs

Free Sun-sign Compatibility

Free Lal Kitab Tips

Free Dream Analysis


Is your name lucky ?

Is your firm's name lucky ?

Is your child's name lucky ?

Are you made for each other ?

Is 8 & 13 unlucky ?

No numbers are unlucky

Can Numerology affect your saving ?

Lovers Numerology

What is your Kissing style ?

Mahashivratri Legend

Eid Mubarak

Kundali - milan

Good & Bad Omens

Which Day were you Born ?

What are Karmic Numbers ?

What are Master Numbers ?

Special power of vowels

Your date of birth and health

Friday the 13th is back !

How loving of a husband/wife you are ?

Why did 'Zindaggi Rocks' not really rock ?