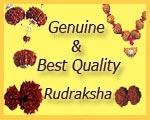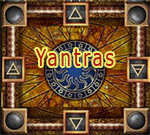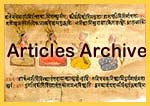 How does Vastu work ?
Is your name spelling lucky ?
Is your child's name lucky ?
Is your firm's name lucky ?
Can Numerology affect your saving ?
Lucky & unlucky names
Lucky & unlucky numbers
What are your lucky numbers ?
Special power of vowels
Your date of birth and health
What are Master Numbers ?
What are Karmic Numbers ?
Which day were you born ?
Good & Bad Omens
How
loving a husband/wife you are ?
About Us
/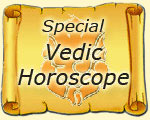 Ganesh Chaturthi | Ganesha Chaturthi | Ganesha Pooja
5th September 2016
Ganesh chaturthi is one of the grandest and most elaborate festivals that Indians celebrate. Especially in the state of Maharastra.

Why is Ganesh Chaturthi celebrated ?

Ganesh Chaturthi is the Birthday of Lord Ganesha. Lord Ganesha is said to have taken birth in the star constellation of Hastha which falls in the zodiac sign Virgo (Kanya Raasi). Ganesh chaturthi is celebrated for 10 days. It begins on the fourth day of shukla chaturthi and ends on the day of ananta chaturdashi.

The power of Lord Ganesha is invoked on the first day; worshipped elaborately in decorated pandals for 9 days; and on the tenth day he is bid farewell by immersing in water bodies.

Significance of Lord Ganesha :

Lord Ganesha is the son of Lord Shiva, who is empowered to remove obstacles in the path of success. He is one of the five prime Hindu deities. He is worshipped at the beginning of every major venture. He is glorified in following vedic mantra:

Mushakavaahana modaka hastha, Chaamara karna vilambitha sutra,
Vaamana rupa maheshwara putra,Vighna vinaayaka paada namasthe

"O Lord Vinayaka! the remover of all obstacles, the son of Lord Shiva, with a form which is very short, with mouse as Thy vehicle, with sweet pudding in hand, with wide ears and long hanging trunk, I prostrate at Thy lotus-like Feet!"

Ganesh Chaturthi Celebrations

The festival of Ganesh Chaturthi is celebrated the states of Maharashtra, Tamil Nadu, Karnataka and Andhra Pradesh and many other parts of India. Started by Chatrapati Shivaji Maharaja, the great Maratha ruler, to promote culture and nationalism, the festival was revived by Lokmanya Bal Gangadhar Tilak to spread the message of freedom struggle and to defy the British who had banned public assemblies. The festival gave the Indians a feeling of unity and revived their patriotic spirit and faith. This public festival formed the background for political leaders who delivered speeches to inspire people against the Western rule. The festival is so popular that the preparations begin months in advance.

Ganesha statues installed in street corners and in homes, and elaborate arrangements are made for lighting, decoration, mirrors and the most common of flowers. Pooja (prayer services) are performed daily. The artists who make the idols of Ganesh compete with each other to make bigger and more magnificent and elegant idols. The relevantly larger ones are anything from 10 meters to 30 meters in height. These statues are then carried on decorated floats to be immersed in the sea after one, three, five, seven and ten days.

It is forbidden to look at the moon on that day as the moon had laughed at Ganesha when he fell from his vehicle, the rat. With the immersion of the idol amidst the chanting of "Ganesh Maharaj Ki Jai!" (Hail Lord Ganesh). The festival ends with pleas to Ganesha to return the next year with chants of "Ganpati bappa moreya, pudcha varshi laukar ya" (Hail Lord Ganesh, return again soon next year).
Significance of Lord Ganesha in Vedic Astrology
Lord Ganesha is not only considered the pratham pujya deity in Hinduism but has significance all over. Worship of Lord Ganesha has attained lot of significance as a remedy for various astrological problems. Lord Ganrsha id believed to have taken birth in Hasta Nakshatra. Moon is the lord of Hastha star, and Moon signifies the mind. Virgo sign's lord is Mercury (Budha) who is Buddhi Karaka. Thus Lord Ganesha becomes the overseeing Lord for Mind as well as Intelligence. Mercury is also identified with Green colour. We find Lord Ganesha being worshipped with Garike (green grass) which he is believed to be fond of.

Virgo sign is the natural sixth house in the zodiac starting from Aries. Sixth house signifies Roga (ill health), Rina (debts), and Shatru (enemies) bhava in a natal chart. It also signifies Arishadvargas
(Negative passions); the six enemies of mankind viz. Kaama (lust), Krodha (anger, hatred), Lobha (greed, miserliness),Moha (delusory emotional attachment), Mada or Ahankaara (pride), Maatsarya (envy,
jealousy, vanity).

They are internal enemies of mankind which are responsible for all types of difficult experiences in our lives. These negative characters; prevent mankind from realizing the ultimate reality. Sixth house is also the house of fortune (9th house) to the Karma Sthana (10th house) from where one draws his luck in his deeds. Lord Ganesha is also referred to as Dhoomravarna and is said to be the overseeing lord of planet Kethu who is the star lord for Aswini, Makha and Moola stars. In astrological parlance; Kethu is referred to as Moksha Kaaraka and 12th house in the Zodiac signifies this aspect. Pisces (Meena Raasi) is the natural 12th house in the zodiac. From Virgo sign 7th aspect will be on 12th house.

Lord Ganesha will play a major role in influencing a person in the path of self realization and ultimate reality. Lord Ganesha is the remover of all obstacles. Being the Lord of all Ganas, He becomes the patron and Lord of all Navagrahas (Planets). He is called as Graha Pati.

His worship; prayer helps an individual to get good education, knowledge, intelligence (discriminative) and wisdom. One can definitely improve his physical as well as spiritual health by worshipping Lord Ganesha. As a remover of obstacles and aberrations; Lord Ganesha can help an individual to get discharged from debts both financial as well as spiritual (Rinas). As Lord of wisdom and knowledge (discriminative); Ganesha helps in overcoming the negative passions (Arishadvargas) and in fighting with internal as well as external enemies of mankind.

We all perform Ganapati Homam while laying foundation for house construction and also during house warming ceremony. Ganapati Homam is an effective remedy for many aberrations and obstacles, be it health, marriage, progeny, education or business/career related. Apart from Ganapati Homa; we also find people observing Sankasta Chaturthi Vratham propitiating Lord Ganesha as a remedy for various problems.

Thus, Lord Ganesha becomes an effective remedy and a solution for astrological problems in general and related to Moon, Mercury, Mars and Kethu in particular. Worshipping Swetark Moola Ganesha, Annakoot Ganesha, Tambool Ganesha, Haridra Ganesha are believed to bring miraculous results.